NEWS
Use created by us for your convenience interactive catalog of manufactured by us pneumatic cylinders.
Instructions for use:
Through dropdown menus you can select every parameter of cylinder - series, diameter of piston, thread type and stroke of cylinder. After you select all parameters you have possibility to see drawing and 3D view of the chosen cylinder. In "Technical data" selection you can find what kind of fluid should be use for cylinder, operation temperature range and the force of cylinder according to preasure that it works. In addiction you can choose mount and rod accessories.
You can see our catalougue from HERE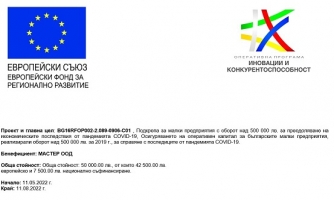 MASTER LTD. has successfully implemented and certified system for quality management according to the requirements of the international standard EN ISO 9001:2008 by TÜV NORD CERT GmbH, valid until 27.03.2017.